Contribution to The Society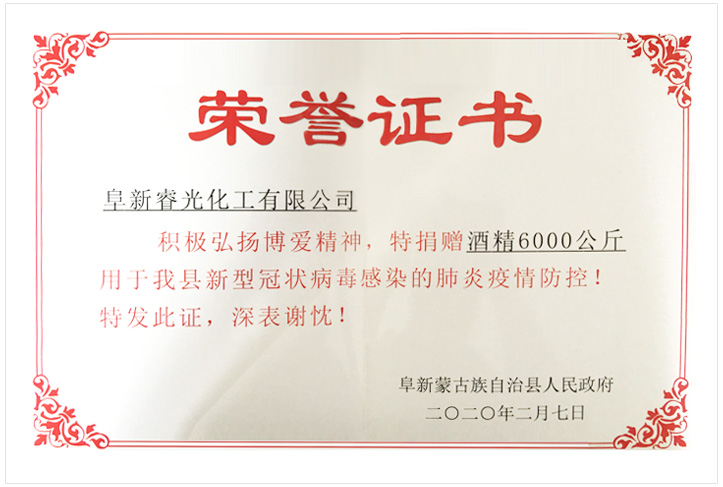 Poverty alleviation work is the fundamental requirement for enterprises to reflect their social responsibilities and build a harmonious society. Qi-Chem Co., Ltd. has established a poverty alleviation committee based on the principle of "love, dedication and people-oriented" to help people in remote areas of Fuxin find jobs , and raise funds through multiple channels for the education of left-behind children and the care of widowed elderly, fulfilling corporate social responsibilities, and contributing to the power of love.

After the outbreak of the Covid-19 epidemic, when alcohol and other disinfection materials were in short supply, Ruiguang, a subsidiary of Qi-Chem, donated 6000 kg of alcohol to the People's Government of Fuxin Mongolia Autonomous Region for the prevention and control of the Covid-19 epidemic.