Company Profile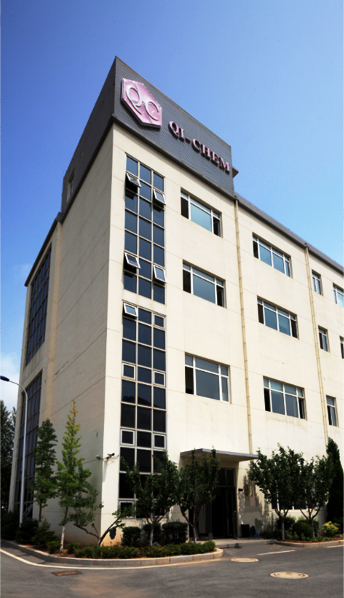 Qi-Chem Co., Ltd. was established in December 2010. Qi-Chem has a 2,000m2 R&D base in Dalian, an important port city in China, and a 47,000m2 production base in Fuxin. Qi-Chem is a high-tech fluorine chemical firm, which is integrating R&D, production and sales.

Qi-Chem has developed rapidly since its establishment ten years ago. At present, Qi-Chem has become an internationally-oriented firm mainly engaged in the R&D, production and customized processing of pharmaceutical intermediates, pesticide intermediates, electronic chemicals and other special fine chemical products. More than 60% of the products are exported to international markets such as North America, Europe, Japan, South Korea and India. The quality of the products is affirmed and favored by international customers. At present, the market share of Pentafluoro benzene series products and Trifluoromethoxy benzene series products are at the leading place in the world.

Qi-Chem has strong R&D strength and technical force. The firm has introduced an overseas R&D team, whose members are composed of foreign experts and senior executives of multinational pharmaceutical technology companies from the world's top 500. Qi-Chem has established R&D strategic partnerships with well-known universities and research institutes at home and abroad, such as Dalian University of Technology and Dalian Institute of Chemical Physics, Chinese Academy of Sciences. Qi-Chem and P&M-Invest established Q&P Technology Co., LTD. to jointly improve the R&D and production technology of fluoride, and provide fluoride in medicine and other industries. The application and development of the fine chemical industry has laid a solid technical foundation.

Qi-Chem and its subsidiaries have been rated as Liaoning Province Engineering Technology Research Center, Dalian Enterprise Technology Center, etc. The R&D center includes: organic synthesis laboratory, kilogram laboratory, pilot laboratory, analysis and testing center. Qi-Chem have created 44 invention patents and 14 utility model patents.

Qi-Chem has passed the three major system certifications of ISO9000, ISO14000 and OHSAS18000. The standardized management and production system has improved the management of the internal quality structure of the corporation, making Qi-Chem's products stable in performance and excellent in quality.

In the future, Qi-Chem will continue to develop in the industry, with brand building as the support point, continuous improvement of quality, extension of services, win-win cooperation with customers, creating value for customers, establishing a sound market network and cultivating loyal customer groups. Qi-Chem will seize opportunities in the global market, strengthen market management of home and abroad, develop high-end markets, optimize economic operations, and achieve a substantial increase in operating incomes while ensuring stable and high output of main equipment, and ultimately realize its vision of becoming a leading fluorine chemical company.